***
Obraz nawiązuje do dramatu Williama Shakespeare'a "Hamlet" i wszystkim znanej tragicznej postaci Ofelii.
Inspirowany obrazem sir Johna Everetta Millais'a "Ophelia' z 1851 roku.
Namalowany w duchu malarstwa prerafaelickiego.
***
The painting refers to William Shakespeare's drama "Hamlet" and the tragic character of Ophelia.
Inspired by Sir John Everett Millais' painting 'Ophelia' from 1851.
Painted in the spirit of Pre-Raphaelite painting.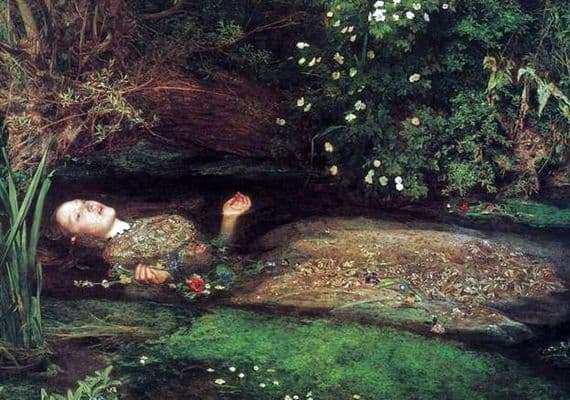 ***